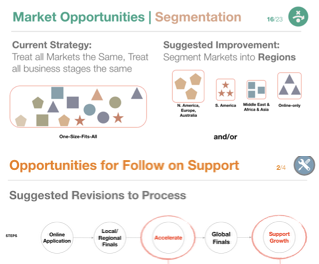 Global Impact Award Design & Management
Client:
Year:
Project:
Responsibilities:
The Venture – Chivas Regal (Pernod Ricard)
2014 - 2016
Design New Venture Philanthropy Award and Program
Conducted competitive review, developed investment thesis, global positioning, strategy, due diligence process and selection criteria for "The Venture" – £1million social venture fund launched into 16 markets. In Y1, evaluated 100 applicants, conducted deep diligence memo's on 16 finalist, helped disperse Y1 award. In Y2, evaluated 500 applicants from 30 markets globally, selecting finalists.